Welcome to the West Bolton Golf Club Men's League homepage. For over 35 years West Bolton Golf Club and its loyal players have built a great tradition in the Tuesday Night Men's League. Our league is open to all Members and Non-Members ranging in every skill level. For those who are interested in registering or finding out more information please contact Colin O'Brien at [email protected].
Registration for the 2023 Season is now open. Click the link below to sign-up.
2023 Men's League Registration
2022 Division Champions
Nicklaus Division
Champions: Bruce Millar & Tom Rivers (299)
Second Place: Kieth Haessig & Bill Macdounough (278)
Third Place: Tim Brisbin & Gary Rogers (276)
Palmer Division
Champions: Pete Shaw & Tim St.John (282)
Second Place: Jeff Springer & Rob Nichols (272)
Third Place: Aric Fuller & Ross Marcotte (270)
Woods Division
Champions: Roger Schoenbeck & John Hurley (286)
Second Place: Robert Mather & Josh Reed (281)
Third Place: Mike & Jon Lawrence (278)
Hogan Division
Champions: Tom Eaton & Josh Hanlon (298)
Second Place: Randy Boardman & Chris Bretschneider (282)
Third Place: Bret Hodgdon & Kelvin Pfende (274)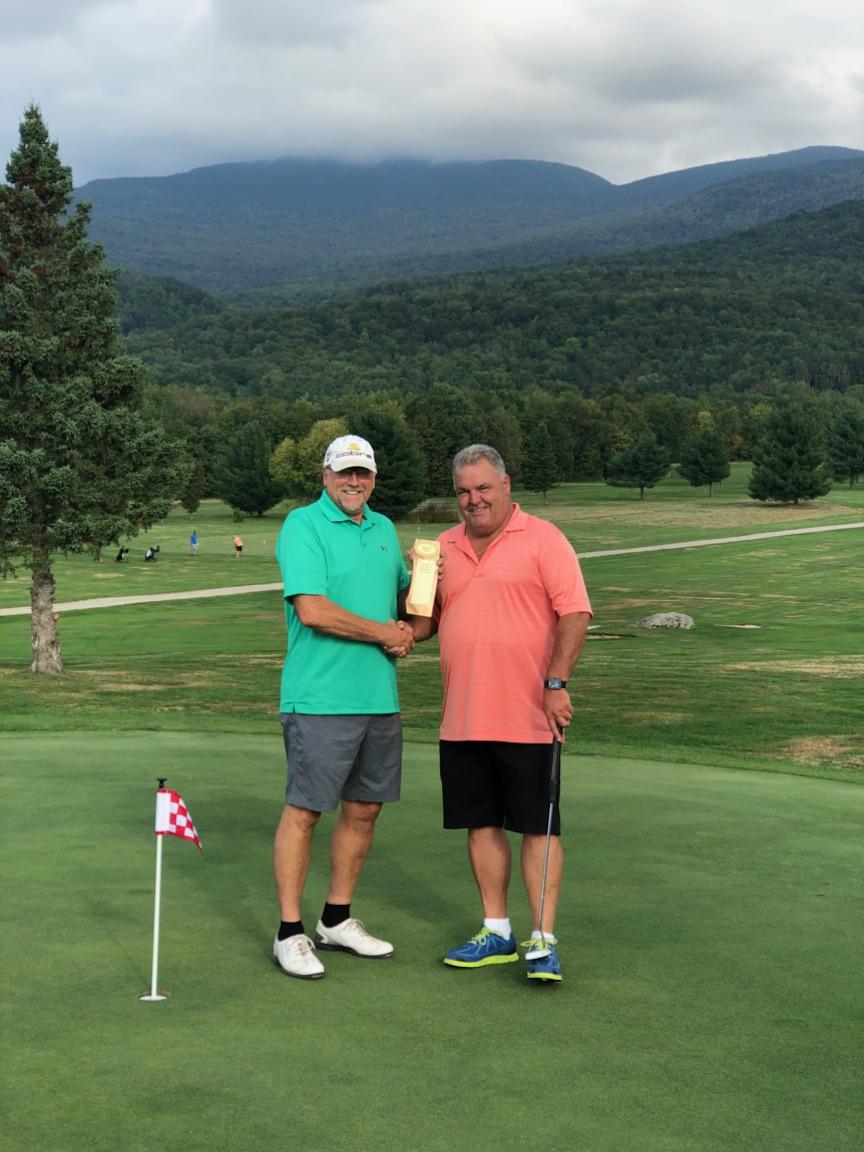 Who can play?
-Anybody, member or not, can play in men's league on a two person team. If you are not a member of West Bolton Golf Club you have two payment options. The first is our 9-hole rate each week. The second option is a discounted rate paid for each week in one sum in advance to the league season. Must be 18 years of age or older.
What Day?
-Tuesday nights.
When?
-Tee-Times run between 3:00 and 6:00 and are provided to groups via e-mail at the beginning of the season. We play nine holes and enourage a post round beverage. Let's say between 7 and 9pm.
How much does it cost?
-West Bolton Golf Club Member - $45* league dues
-Non-Member - $26.50/round (10% discount if all weeks are paid up front) plus $45* league dues

*League Dues $45 includes two steak dinners, payouts for the top teams in each division, and weekly giveaways for closest to the pin.
What is the format?
- Modified Stableford (First 6 weeks). Each player earns points depending on their score for that hole. At the end of 9 holes the players points will be added up for a total score that week.
*(0) for a Bogey or worse, (1) for a Par, (2) for a Birdie or better
- Matchplay (Last 9 weeks): Divisional matches. The high handicaps from each team will play eachother while the low handicaps from each team play eachother in the same foursome.
*2 possible points per hole. (2) for a win, (1) for a tie, (0) for a loss.
*Handicaps will be applied to both formats.
The team with the most points at the end of the season will win their division. Handicapps are adjusted based on league scores ONLY from week to week by the league administrator.
Are there divisions?
-There are 3 divisions which are built based on your team's overall handicap at the start of the season.
What if I do not have a partner?
-If you are interested and dont have a partner in mind please contact Colin O'Brien. Based on past years, we have been able to pair several individuals with a partner based on handicap and tee-time preference.

Can I be a Substitue?
-We understand that league is a time commitment. For those of you who cannot commit to playing every tuesday but still want to be involved please send your information to Colin O'Brien. Non-member substitues will still have to pay the 9 hole rate.
What if i'm not a great golfer?
-Trust us, you aren't alone. Skill levels range from scratch golfers to high handicaps. Our focus for Men's Leauge is bringing golfers together for a entertaining night.
What if I do not have a handicap?
-For the first 2 rounds your handicap will be calculated based on your suggested handicap (average score for 9 holes). After that, you will recieve an adjusted handicap based on your scores from previous weeks.
*Updated Handicap Formula= ((Avg. score - 33.3) x 113) / 112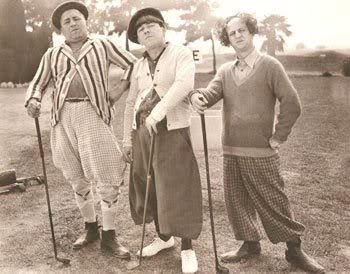 (From Left: Candon, Richiedei, Sarli)
Men's League Rules
All players will tee off from the WHITE tees. Handicaps are adjusted.
Players are asked to find their own substitute. If unable, they must contact Colin by 10 a.m. the day of their match.

Players who do not show up for their match will forfiet all points.

PACE OF PLAY: "Keep up with the group ahead of you, not behind you."
Triple bogey is the highest score that can be recorded. If you are out of the hole, please pick up.
Scorecards
To keep things organized I will have scorecards prepared for your group before your tee-time.
Scorecards will have handicaps but it is up to the scorekeeper to select holes to give strokes.
Handicaps will be calculated based on the players average 9 hole score.
Contact Info